Crazy Router Lathe Video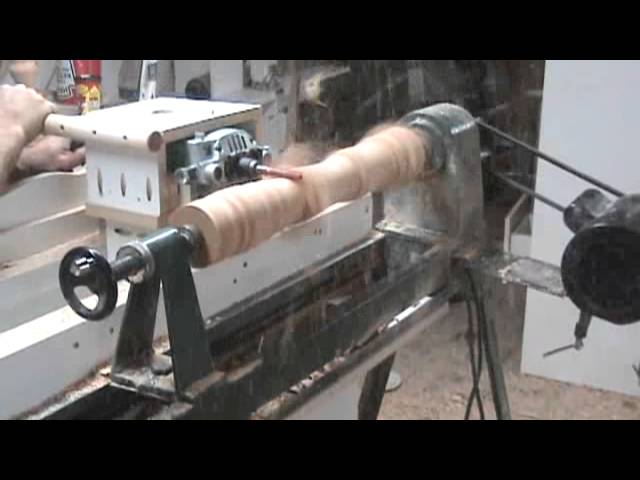 Woodturning is a method that allows to cut wood in shape that is symmetrical around the axis of that rotation. The process is quite similar to the potter's wheel spinning as the pot is formed with the help of hands and other handheld tools.
The method of using a wood lathe is quite simple, and it can produce a variety of forms. In early days manual labor was used to turn the lathe, and those people were called turners. Today powerful machines have replaced turners.
The powerful machines have made the work process much faster and easier than before. The demonstrator shows powerful lathe machine to make a symmetrical and beautiful wood leg.
A large piece of wood log is gradually trimmed into the desired shape by the demonstrator; you can make a similar lathe machine at home by following the instructions provided in the second video.